Introduction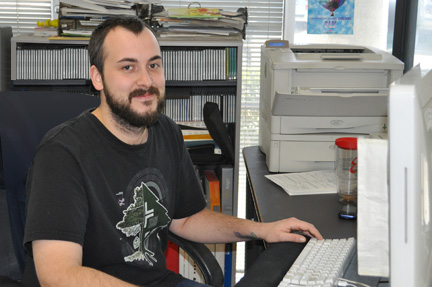 Omega Printing was founded in Arlington, Texas in 1986. At the current site in Las Colinas since 1991, Omega established itself early as a reliable, quality-driven printing company.
Since the purchase in 1998 of the Heidelberg Quickmaster DI, Omega has offered the latest technology in full-color, direct to press printing. This innovative technology goes hand-in-hand with Omega's long-standing tradition of quality and service.
We're proud of the strong roots we've built in our community. We pride ourselves on being a complete source for all of your business communications needs and have always been on the leading edge of technology. We understand that an investment in technology can actually save money by improving efficiencies.
We will continue to evolve as a diversely skilled, fast-moving team of professionals ready to learn from each other and meet whatever challenges our clients may face. We launched this cutting-edge Web site to make it easier for our clients to request estimates, place orders, check proofs, or transfer files online. We hope you find it as helpful as we do.
It's extremely important to us that our clients know whom they're doing business with. Once you take the time to find out what we're all about, we're confident you'll like what you see.